*For the optimum review experience follow these quick instructions:
Click this link (Open it in a new window or tab. Don't forget to come back to this site!): Dare – Stan Bush
Crank that shiz!
Read the review
Warning: The adrenaline surge will tell you to do things. Do not listen to it. As this may lead to traffic tickets or nearby broken items.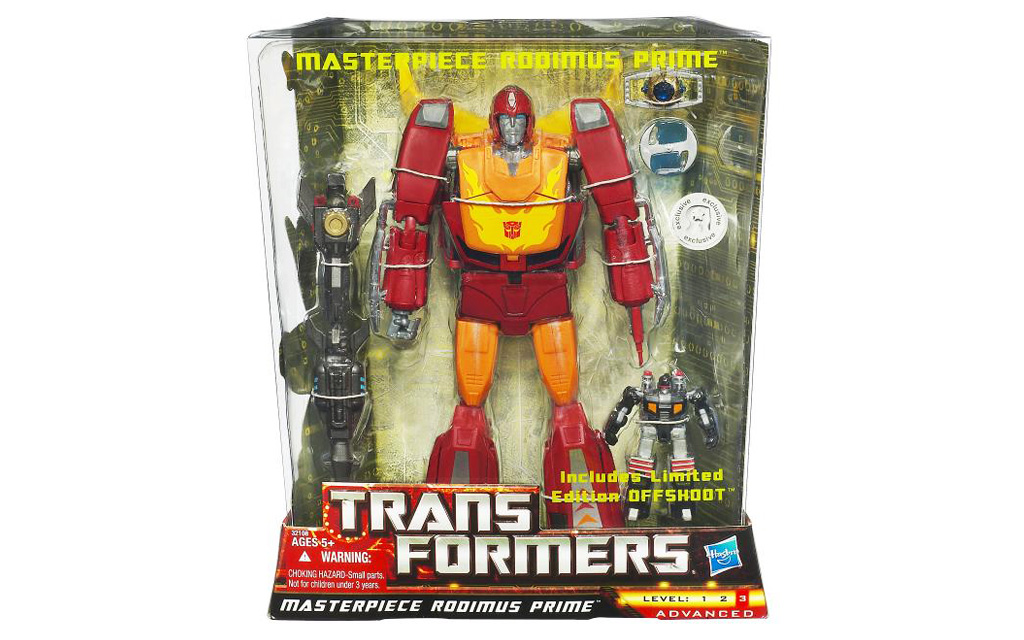 The 1986 The Transformers: The Movie is one of my all time favorite movies. It was everything that was awesome about the 80's. I can quote 80% of this movie; the first 40min line for line. Now out from comic-con Hasbro has released the North American version of Hot Rod exclusively to Toys"R"Us; and boy is this sucker hard to find.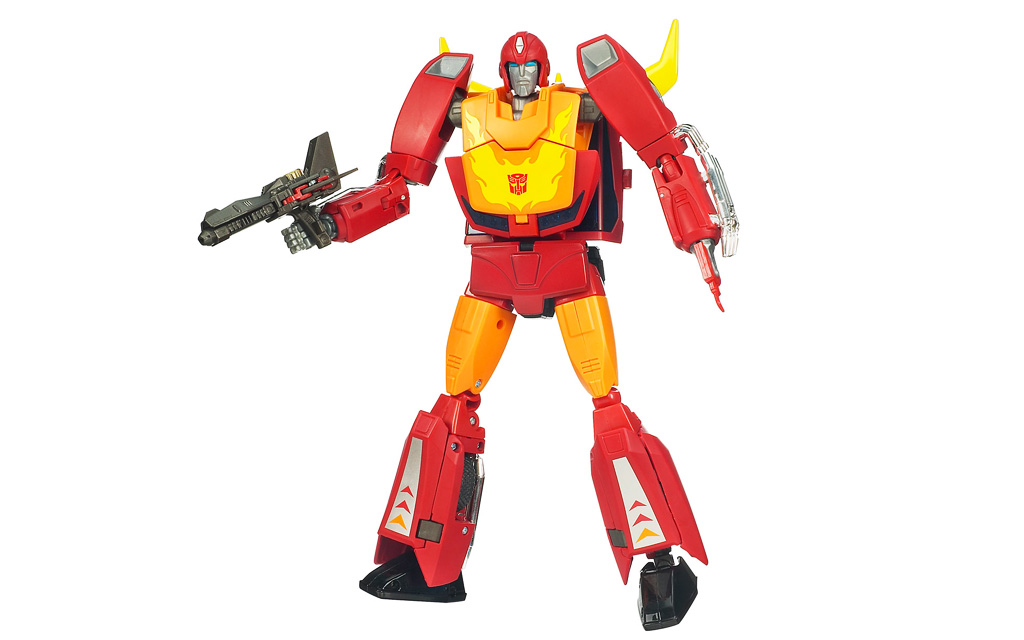 The attention to detail is as you would expect from the Masterpiece Line-up. The build quality, made from plastic and not die-cast, is strong and feels durable. In robot mode Rodimus looks great. Here you will find the ability to use his visor, circular saw, and can even change him from Rodimus Major (Hot Rod) to Rodimus Prime just like in the movie.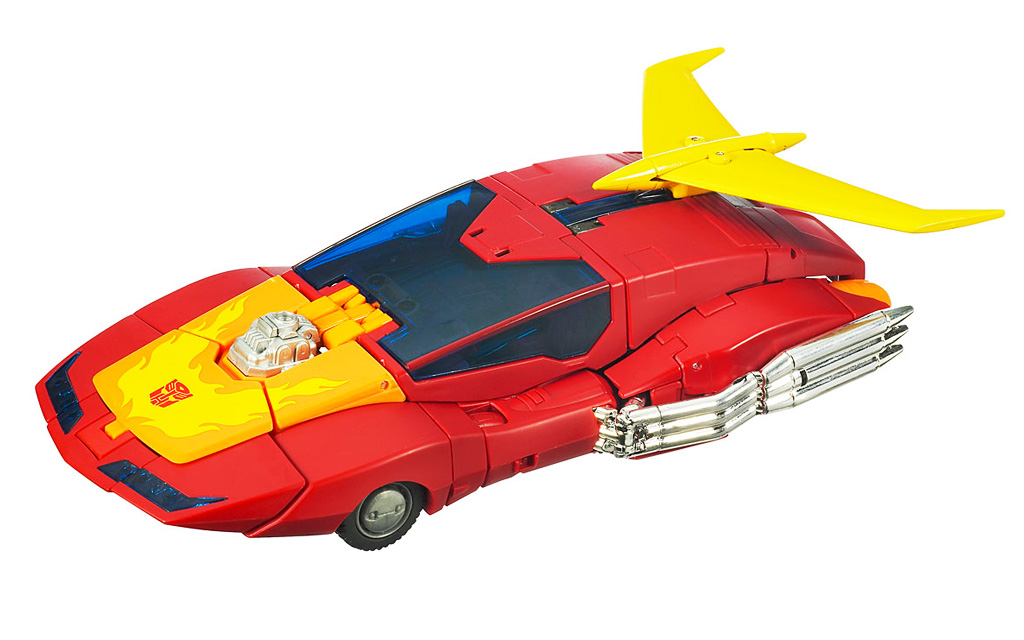 In vehicle mode Rodimus looks even better. Countless times I have opened the cockpit and tried to hop in for a quick spin, to no success.
Unfortunately, like most great Hot Rods, there are a few problems under the hood. First, not every piece directly snaps into place. I've had the biggest issue in robot mode where his back will come off and sag. This is due to a poor latching system on his back that is supposed to hold it up, it barely works. The blaster rifles won't combine at all for me. Also being a complex figure it is easy to accidentally move a few parts you don't intend to when trying to move something else. The transformation between robot mode and vehicle is a bit taxing, but not overly difficult.
Overall though the figure is really sharp and is truly accurate to the way he looks in the movie. The inclusion of the revamped Limited Edition Offshoot is an awesome throwback to anyone that owned the original toy. Take a dare on this toy, and you'll come out better for it.
I give it 4 out of 5 Fish are Jumpin Today huh Dano's.
It is also quickly worth mentioning that while Hot Rod does look great standing next to the Masterpiece version of Optimus Prime, I find it humorous to think Optimus does not want him there since he stupidly aided in his death.