Yesterday was a very exciting day for me. Once 5 o'clock hit, I live on the east coast, my friends and I rushed to meetup to watch what Sony has in store for the next generation. This was a long time coming. We've been scanning the forums and pooling over rumors, debating topics like RAM amount vs speed. We were also excited to see what the "jump" would be over the PS3. After all it has been over 6 years since Sony last released a home console. I must admit while watching the conference I was incredibly pleased with what I saw. I was handing out high fives like candy at Halloween when Sony announced the PS4 would have 8 GB of Unified GDDR5 Memory. The same could be said when they discussed better support and integration with the Vita. The modifications to the DualShock, the share button, the game and tech demos were all great. In essence what I was looking at was the best case scenario for Sony. There are some things yet to be seen and some key titles as well, but I thought what an exciting time this was to be in. However, once the dust had settled, I started going through the comments on various websites. What I saw there was a different picture. That it was all a let down.
There I saw so many comments on how someone's PC "kicks the shit out of the PS4 specs", how others feel like this wasn't a "substantial leap over PS3", that "demoing a single head isn't very impressive, nvidia did it a few years ago." I continued to read many statements from others stating how they think many PS4 titles will still run at 720p. Some adding "the majority of users wouldn't make the differences between 720p and 1080p." Some tech sites were just as bad about this, it was hard to tell if they were just going after hits. PC Gamer even put out a tasteless article (here) trying woefully to put together a comparable PC rig. They complain about the lack of power they think is in the PS4, but then go on to make statements like "it seems like massive overkill to me, so I'll recommend 8GB of DDR3 RAM." I can't help but feel how much misunderstanding there is and how that goes around as blanketed statements.
System Architectures are incredibly complex. There is a lot of thought that goes into the planning of them. They can be based around what tasks they are suppose to accomplish and what kind of software they are meant to run. Let's look at the PS4's architecture.
The PS4 is a SoC (System on a chip) design based off a modified APU (Accelerated Processing Unit). This is actually really brilliant and exciting stuff. APU's show a great deal of promise in changing the PC landscape as much as GPU's did when they were brought onto the scene. By putting the CPU and GPU onto a single die along with things like HSA creates a host of benefits that have yet to be exploited. Information can travel much quicker than over traditional buses like PCI Express (which almost eliminates bottlenecking in a system), the CPU and GPU work cooperatively directly in the system memory (this means the CPU's time is better managed by offloading tasks that are better suited for GPGPU algorithms), and there is substantially less latency across the system. Take a look below to see what I am talking about.
There is also a great explanation of what an APU is here and a great slideshow about the benefits of HSA in games here.
This all means we can do a lot more than a traditional setup, even though the specs may initially appear to be similar. Here it is about the complete package, how everything works together. An APU's performance is also much more directly affected by the RAM it is paired with than in traditional setups. Helping to get the most out of the APU, while also addressing the number one problem of last gen, is the inclusion of 8 GB of GDDR5 clocked at 176 GB/s. To put this into perspective the PS3 only had 256mb of XDR clocked at 25.6 GB/s for system memory and 256mb of GDDR3 clocked at 22.4 GB/s for video. This is 16x the amount of ram that the PS3 has at almost 8x the speed.
Earlier I talked about how I thought this system was the best case scenario for Sony or at least a very high one. What I mean is this. We knew Sony was in the process of making a successor to the PS3. We have known Sony's financial situation has changed greatly since the development of the PS3. We, including Sony, were also fully aware of the mistakes they made with the PS3. We also know that if Sony wants a chance at succeeding they need to learn from their past. First is the price. As a business they are not in a position to overspend on the development of the console, they cannot afford to overspend in the manufacturing of the console, they cannot take a huge hit when selling the console, they cannot expect people are willing to get a second job to pay for their console. This is all simple business sense. They have a budget that they had to adhere to and they know you have one as well. We know that if Sony wants to be successful, which means occupying the most houses, they're not going to sell another $600 system. Their best bet is to probably stay around the $400 range, this is a reasonable asking price for what they are providing. So now we kind of know what their budget is per console. This is where an APU makes a lot of sense. Being only one chip means Sony can spend a lot less on manufacturing. It also means that they don't have to worry as much about Yield Rates. If one chip was harder to produce than the other this could lead to problems during the manufacturing process. Another benefit of having one chip means they can provide a better cooling solution while also saving money. They no longer have to independently cool the CPU and GPU. In turn this also frees up more space in the console for a larger single cooling solution. Another way of keeping the cost down, sadly, was to omit backwards compatibility. We saw this coming, but it makes sense. Sony wouldn't have to manufacturer another chip solution and in turn wouldn't have to raise the price of the console. The next thing they needed to worry about is how developer friendly their next console would be. The PS3 was constantly brought up as a console that was hard to develop for, that only the most dedicated could really push the system. Certain game developers had to spend a lot of time, money, and resources just to understand what they were dealing with. By creating a system that addresses problems like complex hardware and lack of ram, they have created an environment that is welcoming for developers. There are a lot of pluses here as well. Developers can start harnessing the true power of the console at a faster rate. This can be thanked in part to returning to more common developer languages. This will help new developers break into the market as well by helping keep their costs down. Also by keeping development costs down we might see developers more readily taking chances on new types of games. Now what I am not saying is that overall development costs will go down, in fact certain companies are bound to spend more, what I merely mean is the cost of entry will be less. The last major thing is what would their evolution of play look like. What new capabilities, either through hardware or input devices, would be made available? How would their console fit into our current lifestyle? What new ways of interaction would there be? Sony did a fantastic job putting together the PS4. The DualShock 4 has addressed minor issues people had with the previous controller while at the same time adding some exciting things. The touch pad was a great addition and will make a bigger impact than people are giving it credit for. The social aspect seems well thought out, and for people like me, can opt out of what I don't want to participate in. The share button is actually pretty cool. I don't see myself falling into the category of really using it, but I can definitely see the use of capturing those insane game moments or recording a favorite FMV or story moment. This was also nice of them by helping a large community of people who do this stuff all the time anyway. They took a time consuming process and made it incredibly easy. All things considered they did a remarkable job staying in their known confines and that really is the point of all of this. Understanding.
Now we hear a lot about how the PS4's specs don't match up to current PC's. That what was demoed doesn't look as gorgeous as Crysis 3 on max settings. I get that, I can understand where they are coming from, I've been gaming on a PC all of my life. I've played the Decents, Heretics, Dooms, 7th Guests, Wing Commanders, X-Wing and Tie Fighters (where is a sequel at?), every game LucasArts, Valve, Blizzard, and id Software have put out. I have also done all of these on custom built computers that either myself or my dad has put together. Hell I was taught how to install RAM and remove the BIOS battery before riding a bike. However, in all of this, I think there are some unfair comparisons being made. So far there is not a direct way of purchasing a similarly designed system. There is not an 8 core APU for purchase. Most people are just running a quad core setup. Not to mention the PS4 has a second chip for background processes that helps take even more load off the APU. There is no memory available to purchase that provides the same speed as the PS4. Sure you might have 16 GB of DDR3 for your system and 3 GB of GDDR5 for your video, but it's not the same as the PS4's unified 8 GB of GDDR5 clocked at 176 GB/s for system and video. Comparatively non-overclocked DDR3-1333 for PC's transfer data at 10.7 GB/s. Also, unless you've built a completely new computer in the last 6 months, you're probably not running a complete PCI Express 3.0 Setup. Meaning your MOBO, CPU, and GPU all have to be equipped with it. This means your bus speeds could be aiding in the bottlenecking of your system. Even still PCI 3.0 can't compete with the bus speeds within an APU. I'm not saying that the PS4 is the end all be all machine, but it might be better equipped than it is given credit for. They also have a clear advantage of being able to write to the metal. There is no cumbersome OS or layers that a typical system has to work through. PC development also has to think about the least common factor when developing a title. It doesn't make sense for a developer just to build a game for the 10%. Not everyone owns a GTX 680 and even comparably that is a card with 2GB of RAM at $500. That alone will probably be more than the price of Sony's new console. To build a similar spec'd PC you may need to consider the greater sum of it's parts than low balling it. I helped a friend build a computer last month and he had a budget of around $1100 (the link for parts can be found here.) and I'll go out on a limb and say that the PS4 still has a distinct edge. I think it would take something that costs more. Even when you consider graphic cards with much higher FLOPS, you have to wonder how well the games you are playing are optimized for those kind of setups and take advantage of things like GPGPU. Crysis 3 is an incredibly gorgeous game and it does this neat trick where on the highest settings it leaves your mouth wide open. However it all comes at a price. If you are willing to spend the money on that kind of setup that's great, but how would you build a console knowing that people expect the best tech and at the same time are only willing to spend $300? We were very fortunate Sony decided to put 8 GB of ram in the system, when most of us were ready to accept 4. It's interesting when Nvidia's A New Dawn tech demo, which looks worse than what David Cage showed off, isn't a consistent 60fps experience on $1500 machines (here's the link if you want to see how your machine fares). The other point in all of this is that what we were shown was nothing more than early builds of titles and tech demos. Killzone, Deep Down, UE4's and Quantum Dream's demos already looked on par, if not better in some areas, than Crysis 3. Remember many games greatly change over the life of the console and even in its own development cycle. Take a look below to see how over time, on the same console, we can move from launch titles like Call of Duty 3 to The Last of US. Even NCAA Football is a great example of how a franchise can evolve over the life of a console.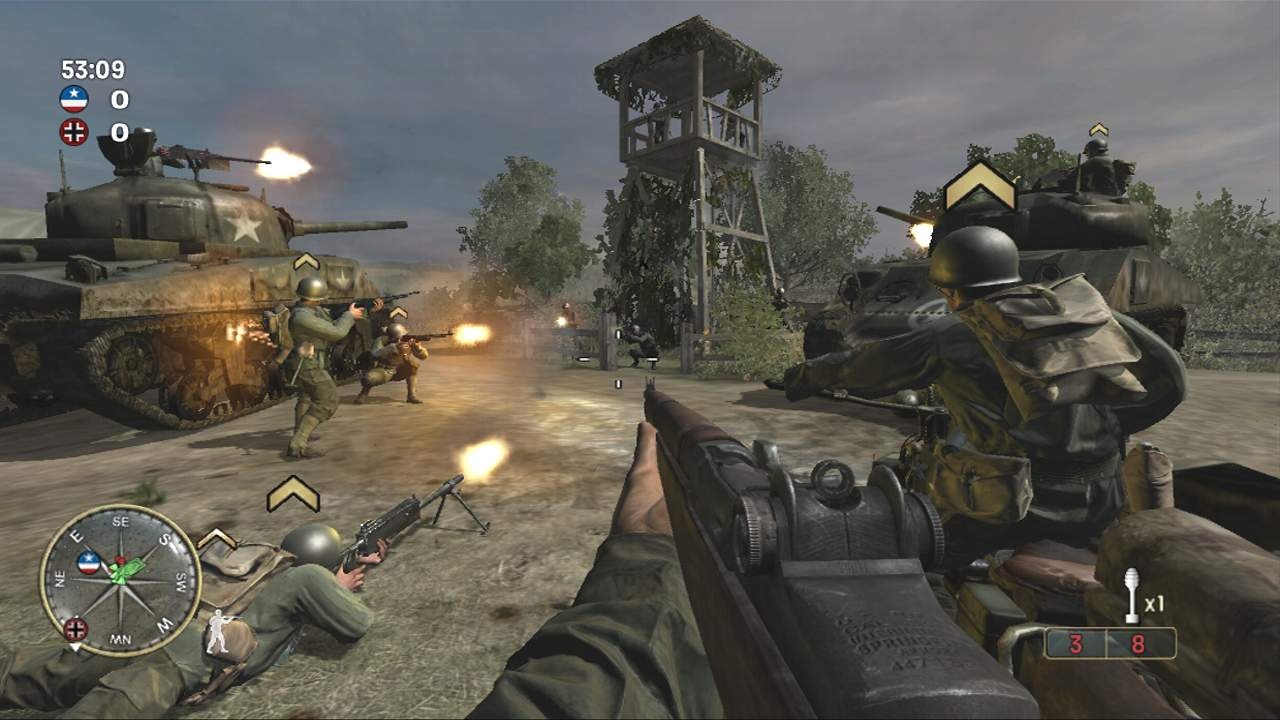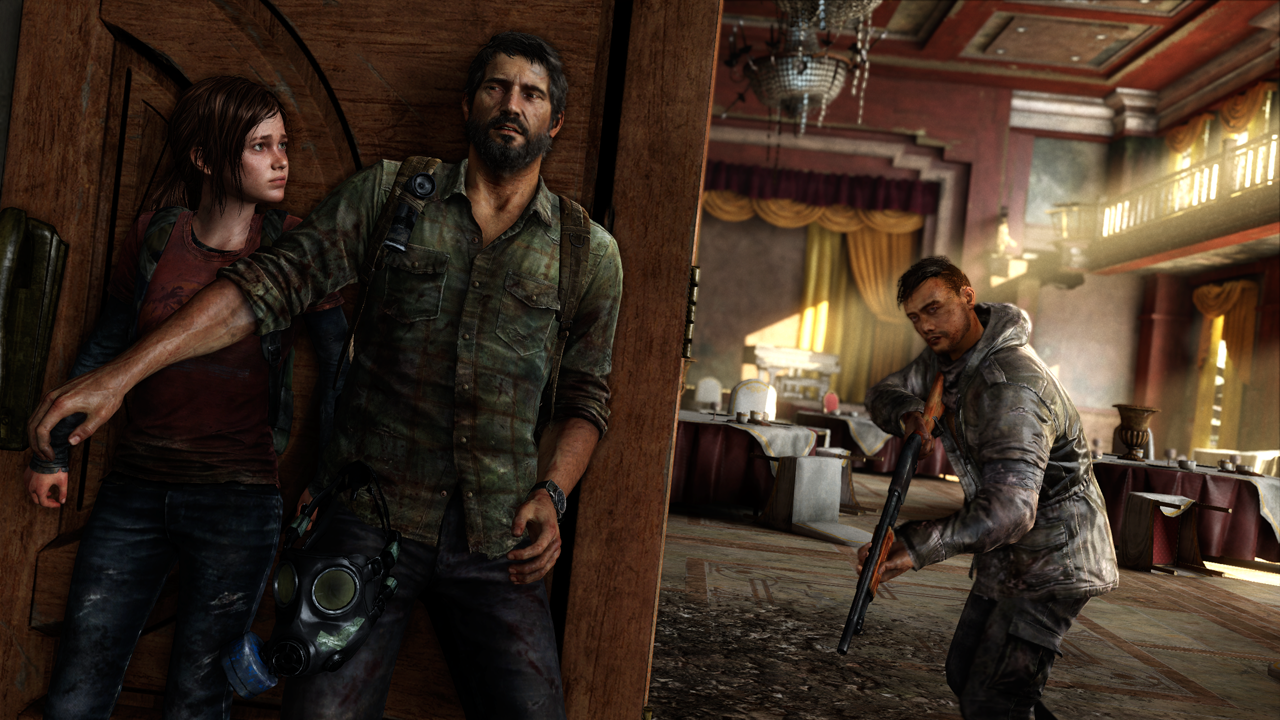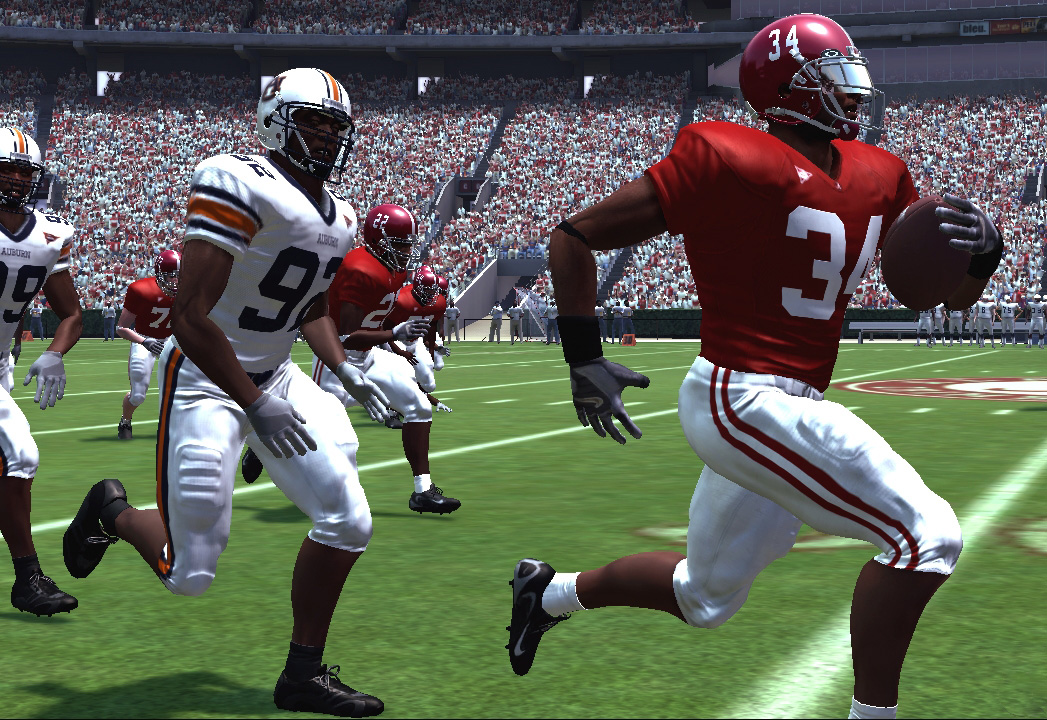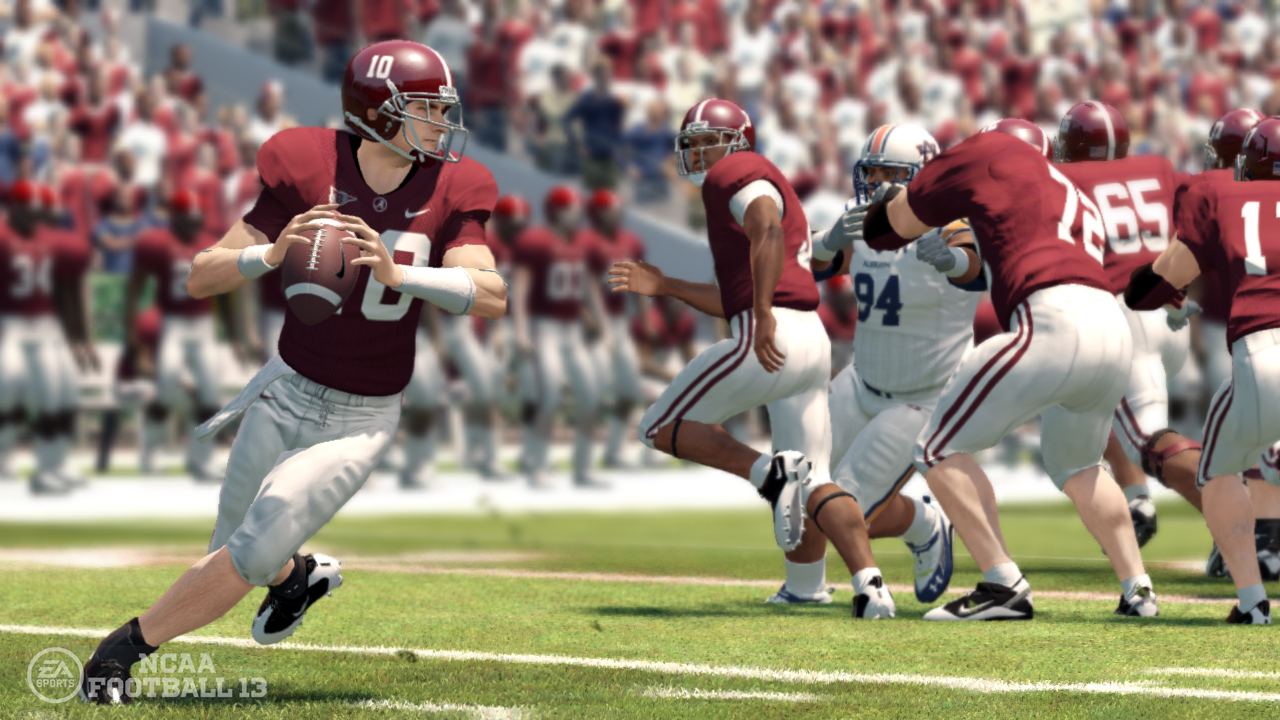 As to whether PS4 games will mainly run at 720p or 1080p, this seems like a moot point. We've been running most current gen games at 720p, with some in 1080p, on 6 year old hardware. My mid-range 2 year old desktop plays Battlefield 3 in DX11 on high settings at 1920×1080 around 45 fps and this is no where near the PS4's capabilities. For simple proof everything that Sony showed was in 1080p, you can check it out on their youtube page here. This includes direct feed videos from their in game presentations. Also if you happen to be in the camp that thinks there is no difference between 720p and 1080p, have a look below for a comparison between the two.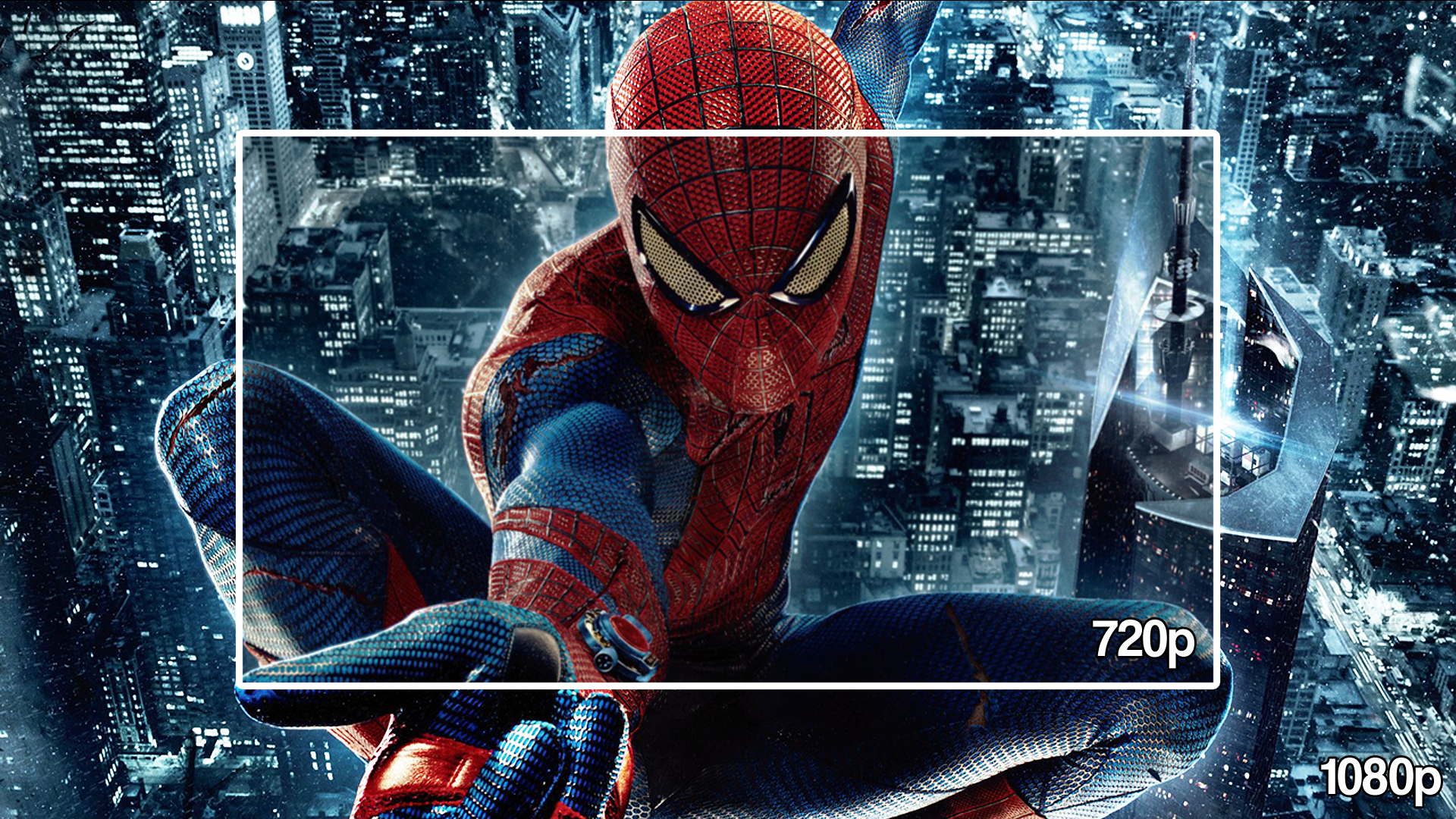 Sony was also very strategic in not playing their whole hand at the press conference. What they were able to do was to break the ice on next gen development so companies that have been hiding behind NDA's can finally show what they have been working on. More than likely E3 will be the determining factor for many as to what their next system will be. By not showing everything they have ensured Microsoft will not be able to run away with the show, which could sway many buyers. We can still expect a very strong showing with many great reveals and finally getting a look at the console.
This year is shaping up to be one to remember. Microsoft will show their answer to next gen which could open up some exciting possibilities. PC development as a whole keeps getting stronger and we are already seeing great titles for all platforms. This is the best time to be a gamer. We are entering into a new dawn where console games will finally be able to experience some of the benefits PC gamers have been enjoying for years. In turn this will help developers push the PC even farther. At the end though it really is all about the games and each platform has their own strengths in these areas. Respect and understand this. Our industry is under a closer eye now than it has ever been. With recent shootings and other hot topics trying to be linked to video games we need to do a better job representing our community. Let's start being more encouraging and helping. If you don't know something don't be afraid to ask and if you are able to help then go for it. I think its great when someone tries to act as a mentor, helping others along their way. There are plenty of padawans out there that could use some more Jedi Masters in their life. David Cage gave an interesting presentation at DICE in which he talked about ways to help mature our field. I would rather see more conversations sharing great moments in games, ways games have helped others through tough times, and any ideas that could really improve upon what we have. Less "this game sucks harder than your mother." More "the health system really doesn't support the type of game they are trying to make, I think it might have been cooler if…" To be honest, it upsets me that uninformed tv networks know more about Grand Theft Auto than Child's Play. It's easy for anyone to place the blame on a scapegoat, in this case a medium that they don't care about or understand, than being mature and honest enough to really address the problem. You would think books would be the first thing to go since you can learn about anything there. There are far worse descriptions of violence, murder, rape, torture, and any other kind of perversion written in books than anything you'll find in a game. It's harder for kids to purchase Lord of the Rings: War in the North than to pick up a copy of Fifty Shades of Grey. But oh yea I forgot, a lot more people like books than video games. I think our industry is making some amazing advances forward and I can't wait for this holiday season to get here. I would love to hear your ideas on next gen and what has you excited the most.